Dear Friend,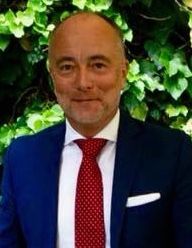 May I please welcome You as the Ambassador of Hungary accredited to the Kingdom of Thailand.I am proud to represent a more than 1000 year-old European nation, one of Europe's economically most successful and politically most stabil countries in amazing Thailand. Our Team's goal is to bring these fantastic countries closer to each other, and to develop our cooperation based on mutual respect and interest in fields, which serve the future, the prosperity of the two nations.
Business, trade, education, innovation, IT, water, agriculture, smart cities – to name a few fields in our focus. Thailand is already the second most important trade partner of Hungary in the ASEAN region. It is my endeavour to make Hungary the closest Central European friend of Thailand - this vibrant and proud country full of life and potential.
Come and visit us! Create business connections in the country with the lowest corporate tax rate in the European Union! Study in renowned Hungarian Universities! Get acquainted with the country, which gave the world the most Nobel Prize winners per capita! Feel good in Budapest, the city voted the "Coolest Capital in Europe"!
Team Hungary is at Your service here, in the centre of Bangkok. We are pleased to assist those of You who live in Laos and Myanmar, two great countries that belong to our portfolio, too.
Sincerely, 
Szilveszter Bus
Ambassador
In several respects, Europe finds itself at a crossroads. Fundamental decisions have to be made which will determine the fate of the continent. Some of the major challenges Europe is facing today have a bearing on the Christian identity of the continent. This thousand-year old identity could provide inspiration for finding the appropriate answers to these challenges. This puts a particular responsibility on the shoulders of Christian-affiliated media and more generally of journalists who are guided by the teachings of the Church in their everyday work. Bringing together eminent persons dealing with contemporary issues of Christian civilization and the Christian segment of the press for an intensive exchange of views would give an impetus to the reflection process already going on in Europe and form the current political discourse.
Read More