Welcome to the Embassy of Hungary in Bangkok

Welcome to the Embassy of Hungary in Bangkok

Welcome to the Embassy of Hungary in Bangkok

Welcome to the Embassy of Hungary in Bangkok
Welcome
Dear Visitor!
Welcome to the website of the Embassy of Hungary in Bangkok!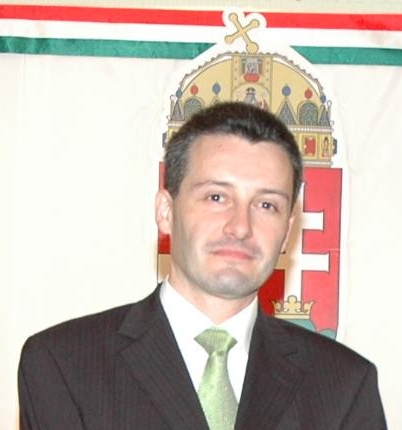 Relations between the Kingdom of Thailand and Hungary have a long history. The first Treaty of Amity, Trade and Navigation between the Kingdom of Siam and the Austro-Hungarian Monarchy was signed in Bangkok in 1869. My earliest predecessor presented his Consular Patent to His Majesty King Vajiravudh in March 1913, following the opening of the Consulate General in Bangkok in the previous year. One of the greatest kings in Thai history, His Majesty King Chulalongkorn paid a royal visit to Budapest in 1897, which is considered an event of paramount importance in the course of development of our bilateral relations.
Today there is a cooperation between our nations covering almost all possible areas of life, including politics, economy and trade, culture and tourism, education, science and technology, as well as consular affairs. The most important task of our Embassy is to further strengthen and deepen this rich and multi-faceted relationship. It gives me special pleasure to note that more and more Hungarians are visiting this fascinating country each year. Should they arrive as tourists, for business purposes or visiting family, they can always count on the attention and assistance of my colleagues and myself. We consider it an equally important objective to provide all necessary information and assistance to our Thai partners interested in travelling to or doing business in Hungary.
I am committed to doing my utmost to contribute to the further development of both official and people to people contacts during my assignment in the Kingdom of Thailand.
Péter Jakab
Ambassador
On the occasion of the Hungarian National Day on 15 March the Embassy hosted a reception to the members of the Hungarian community living in Thailand. During the event, H.E. Ambassador Péter Jakab conferred the Hungarian State Award of the Golden Cross of Merit upon Mr. Pipat Paniangvait, CEO of Thai President Foods Company and Honorary Director of the Thai Chamber of Commerce bestowed upon him by the President of the Republic of Hungary, H.E. János Áder. As part of the cultural program celebrated fellow Hungarian violinist, Mr. Jonathon Glonek and Mr. Ákos Szilágyi, professor at the College of Music of Mahidol University, performed classical masterpieces and traditional Hungarian folk music.
Read More